Welcome to Town of Kiowa

Town of Kiowa....A Great Place to Live!

In the Town of Kiowa, we are defined less by boundaries on a map than by the sense of shared values our residents hold dear. Small town values, guided growth, preservation of historical, cultural, and natural heritage are just a few of the core principles that makes Town of Kiowa a wonderful place to call home.

Kiowa is located in Pittsburg County on U.S. Highway 69 at its intersection with State Highway 63. The town was founded in 1872 when the Missouri, Kansas and Texas Railway, known as the "Katy," was extended southward from McAlester, Indian Territory, to Denison, Texas. The railroad workers set up camp on the present Kiowa townsite, later called the Kiowa switch. The name refers to the nearby Kiowa Hills, and honor the Kiowa Indians. The site was originally on the Texas Road that led from Texas to Missouri. Early in the town's existence, pens near the track served as a cattle shipping point to northern cities.

Kiowa's post office was established May 6, 1881. Before statehood, the site was located in Atoka County, Choctaw Nation, Indian Territory. Pittsburg County was not created until after Oklahoma's statehood in 1907. Kiowa has been a large farm/ranch trading area, with ranching being prevalent at the end of the twentieth century. In 1882 the first recorded general mercantile store opened. In 1909 there were two banks, two planing mills, two cotton gins, two grist mills, and one newspaper, the Kiowa Chronicle. Two other newspaper titles existed, the Kiowa Breeze and the Kiowa Sentinel. The Chronicle ended in the 1960s. In 1920 the U.S. Census recorded Kiowa's largest population, 1,287, which dropped to 689 in 1930. In 1950 the populace registered 802 and 866 in 1980. The Kiowa train depot closed in September 1958.

The Kiowa Schools encompass students from outlying areas. Singer and actress Reba McEntire is the school's most renowned graduate. Confederate Brig. Gen. Edward L. Thomas is buried in the Kiowa Cemetery. The area has several churches.

At the beginning of the twenty-first century the community had one downtown grocery store and three quick-stop service stations on Highway 69. In 2010 the population stood at 731. In 2003 a large power plant began operation two miles south of town.
---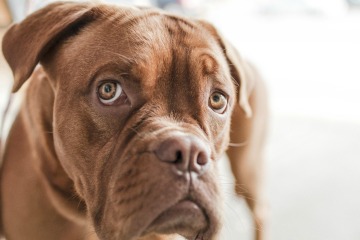 Support Local Animal Shelter
Looking for a furry friend to become a part of your family? Consider adopting a dog or cat from your local animal shelter. An adopted pet will provide unconditional love and companionship to all.